Spa Treatments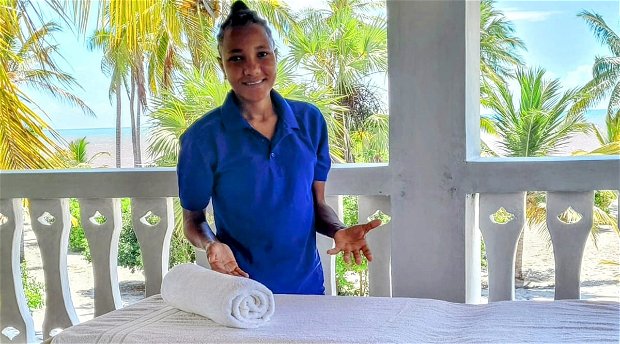 Whilst we advocate that you do very little at Kijongo Bay Resort, allowing the peace and tranquility of your surroundings relax you, some pampering is also recommended.
At Kijongo Bay Resort, you can enjoy personalized spa treatments, from foot reflexology, relaxation massages to deep tissue massages, plus manicures and pedicures.
All conducted in the privacy of your own villa.
Our massage table is set up prior to your treatment, on your spacious upstairs balcony, so you can be pampered in privacy and style, complete with a sea view and cool ocean breeze.
Leaving you feeling rejuvenated, relaxed, and groomed.