Kijongo Ethos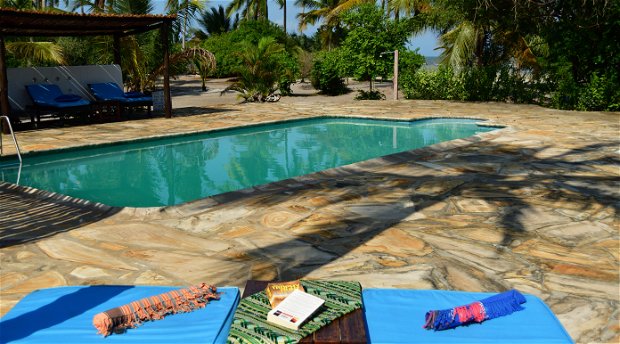 Close your eyes, sit back, and feel the warmth of the Indian Ocean breeze caress your face. Listen to the gentle lap of the ocean as it rolls onto the sandy deserted beach; the flapping of coconut palms dancing in the breeze. Sip on an ice cold, freshly squeezed, fruit cocktail and let the tension of the modern world recede.
If this is what you are yearning for, then Kijongo Bay is waiting for you.
Kijongo Bay resort offers relaxation, a 7 Km long deserted sandy beach, good food, a well-stocked bar, and comfortable villas, all with minimum impact on the environment. Pure heaven.
In the kitchen at Kijongo Bay Resort, we pride ourselves on our freshly made food. We make all our meals from scratch. From freshly baked bread, home-made pasta, to home-made mayonnaise, and our salads are picked from our own vegetable garden. Our fish is locally sourced and is practically straight from the ocean to the table. Our eggs are collected daily from our own free-range hens.
At Kijongo Bay Resort each Villa and the Boma House has its own Solar powered water heater. In fact, the whole resort is powered by Solar, with a backup generator in case of those very rare days when the sun does not shine. The fans in the Villas are battery operated, which are charged during the day and ready for use at night. Led globes are used throughout the resort. Even our fairy lights are solar charged.
With many people striving to live a more sustainable lifestyle, we at Kijongo Bay, have extended this practice to our resort. So that you can rest assured that we make every effort to use environmentally friendly practices to ensure that we offer you low-impact travel, which happily coexists, with a touch of luxury.