Kijongo News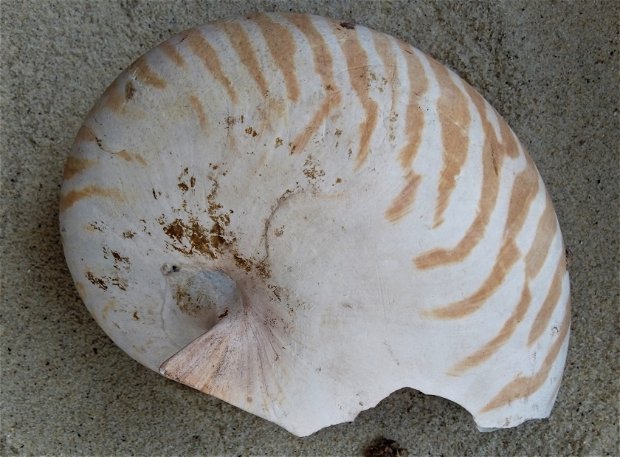 We had an unusual find on Sange Beach, as we found not one, but 2 chambered nautilus shells, over the past 18 months. Unusual enough that when asked, the local fishermen, had no idea on what they were and had never seen one before. This caused quite a stir among the local fisherman, as to what this strange shell was, and intrigue for us, so we looked for more information about them.
Did you know that a nautilus is an ancient relation to an octopus? As creatures go, the chambered nautilus is one of the most bizarre. It is as if evolution had a sense of humour over time.
Long before dinosaurs were walking on earth, an ancestor of the nautilus was swimming in the ocean, called an Ammonite, over 500 million years ago. Nautilus fossils have been dated to more than 200 million years old.
Read More