Kijongo News - Page 4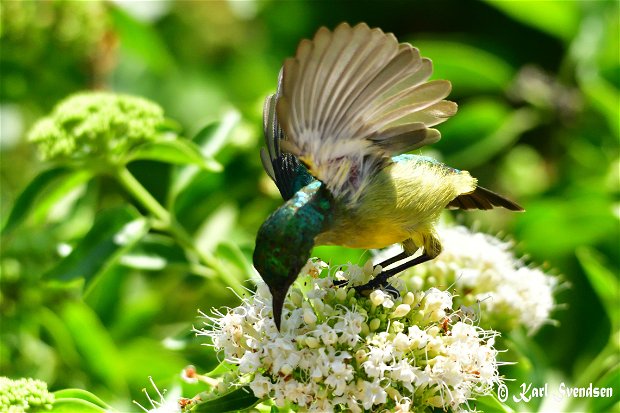 One of the outstanding features of Kijongo Bay Beach Resort is the profusion of sunbirds, drawn to the resort by the abundance of flowering trees and bushes in the gardens, surrounding the villas. The sunbirds can be heard chattering away from dawn to dusk, making a mixture of calls, varying from the dry raspy chirp of the Olive sunbird to a the seeu, seeu, seeu of the Collared sunbird.
However, it can sometimes be difficult to discern the different calls, between the sunbirds, due to the cacophony of their calls.
Read More